Salamanca Place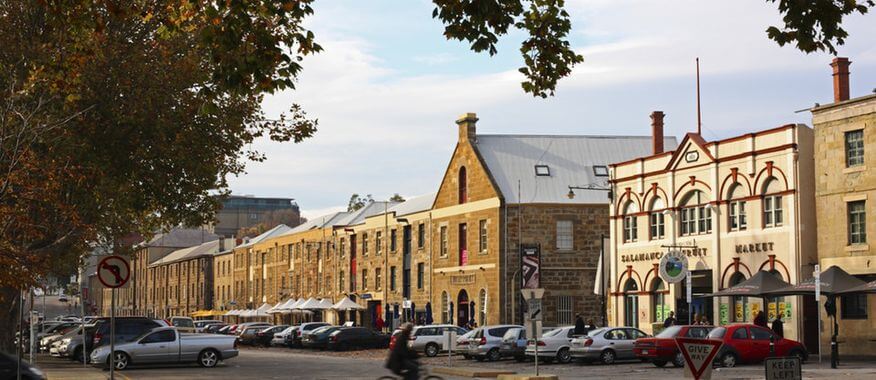 This picturesque row of three- and four-storey sandstone warehouses is a classic example of Australian colonial architecture.
Dating back to the whaling days of the 1830s, Salamanca Pl was then the waterfront – goods were winched from the upper levels of the warehouses directly onto ships. By the mid-20th century many of the warehouses had fallen into ruin, before restorations began in the 1970s.
These days Salamanca hosts myriad restaurants, cafes, bars and shops, and the unmissable Saturday Salamanca Market.